I am now offering gorgeous Portrait Paintings 
for the INCREDIBLE price of $250!
Perfect gift for yourself, or:
Graduation, wedding, anniversary, new baby,
and any other special occasions or milestones!
Also a beautiful way to celebrate someone special, or commemorate a loved one who has passed away.
Watercolor or Acrylic painting on 300 g watercolor paper.
Size: 9 x 12 inches (approximately 23 x 30 cm)
$250 for one figure. $350 for two figures.
Offer ends May 27, 2015. Don't miss out!!
To claim this offer, or for more details,
please use the contact form or email me at:
DenaArt @ gmail.com.
Payment via PayPal or Check.
And… Free Download & Print!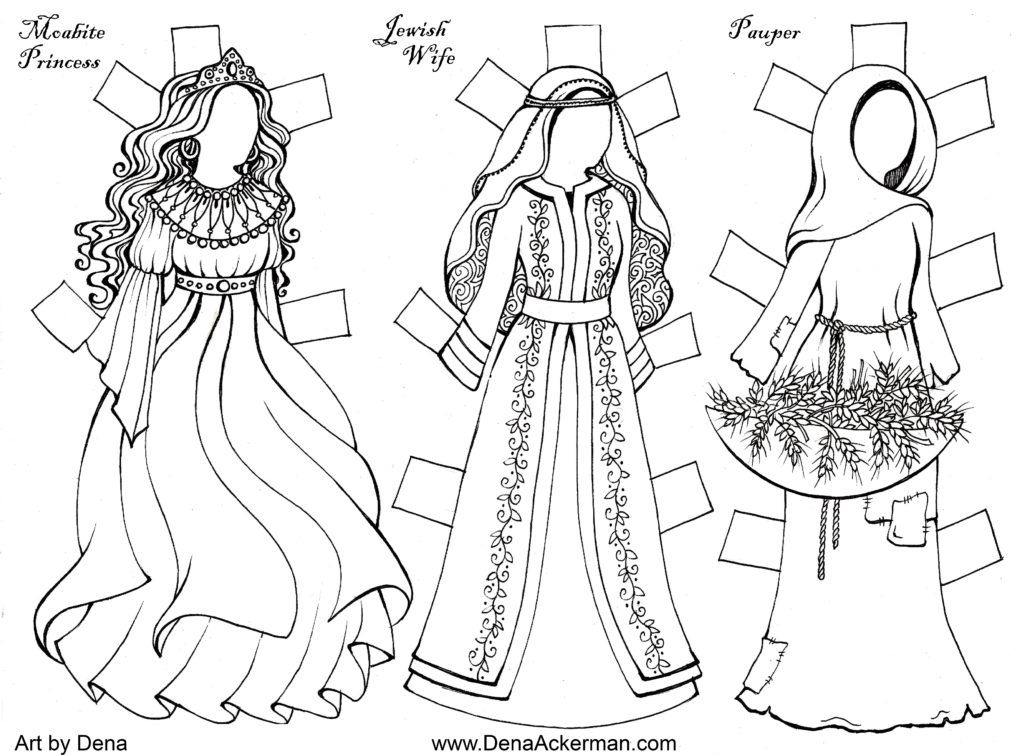 The holiday of Shavuot is just one week away. Don't forget to print out your FREE paper dolls, featuring Ruth, Orpah, Naomi, and Boaz. Get them here!